Dell EMC VMAX Storage

Consolidate workloads with confidence
Get performance, scale, high availability, and advanced data services for all mission-critical applications with Dell EMC VMAX All Flash storage. Engineered to optimize flash drive technology, VMAX All Flash is built to take on all your modern data center challenges.
Dell EMC VMAX Storage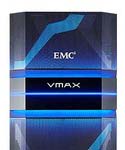 Step up to VMAX3 performance with the EMC VMAX 100K storage array. Attractive pricing, 1-click service level provisioning, mission-critical reliability.
Entry point to VMAX3 architecture
Hybrid array optimized for flash
Ideal for OLTP workloads and virtualized applications
Expands to 500 TB usable capacity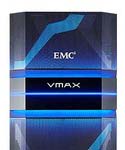 Consolidate thousands of mixed workloads and deploy hybrid cloud with EMC VMAX 200K high-end storage. VMAX3 designed for ultimate versatility.
EMC VMAX3 scale-out architecture
High performance, low latency
Expands to 2 PB usable capacity
Hybrid array optimized for flash
Unified block and file storage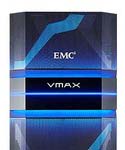 Achieve performance, availability, and agility at cloud scale with EMC VMAX 400K, our fastest, largest VMAX hybrid storage array. Designed for massive consolidation.
EMC VMAX3 architecture
Up to 3x more performance
Up to 6x more performance density
1-click service-level provisioning
Hybrid array optimized for flash