Converged Infrastructure Blocks

The World's Most Advanced Converged Infrastructure
EMC Converged Infrastructure Blocks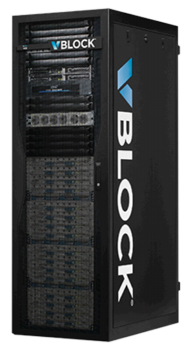 Reduce costs
Deliver New Services
Modernize and Transform Data Center Environments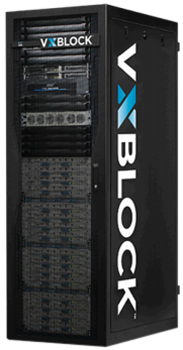 Reduce costs
Deliver New Services
Modernize and Transform Data Center Environments
Vblock Systems from VCE simplify all aspects of IT and enable organizations to achieve better business outcomes faster. Seamlessly integrating best-in-class compute, network, and storage technologies from industry leaders Cisco, EMC, and VMware, Vblock Systems, powered by Intel® Xeon® processors, deliver the world's most advanced converged infrastructure and provide dynamic pools of resources that can be intelligently provisioned and managed to address changing demands and rapidly shifting business opportunities.
Trusted by over 1,500 businesses and enterprise organizations around the globe, the market-leading VCE Vblock Systems portfolio offers unmatched choice, flexibility, and reliability for transforming IT and accelerating operations to cloud speed.
Transform Your Business
VCE, the Converged Platforms Division of EMC, builds industry-leading Converged and Hyper-Converged Infrastructure platforms to simplify the state of IT, modernize data centers, and help improve your business and IT transformation.
4.6x More Applications Deployed
4.4x Faster Time to Market for New Services
96% Reduction in Down Time
41% Less Time Keeping the Lights on
Redefine Infrastructure
IT transformation with VCE allows companies to focus on the strategic aspects of their business. Listen to Fox Sports, BNP Paribas and Wake Forest Baptist Medical Center talk about their IT transformation and the benefits they've realized with VCE's innovative solutions.